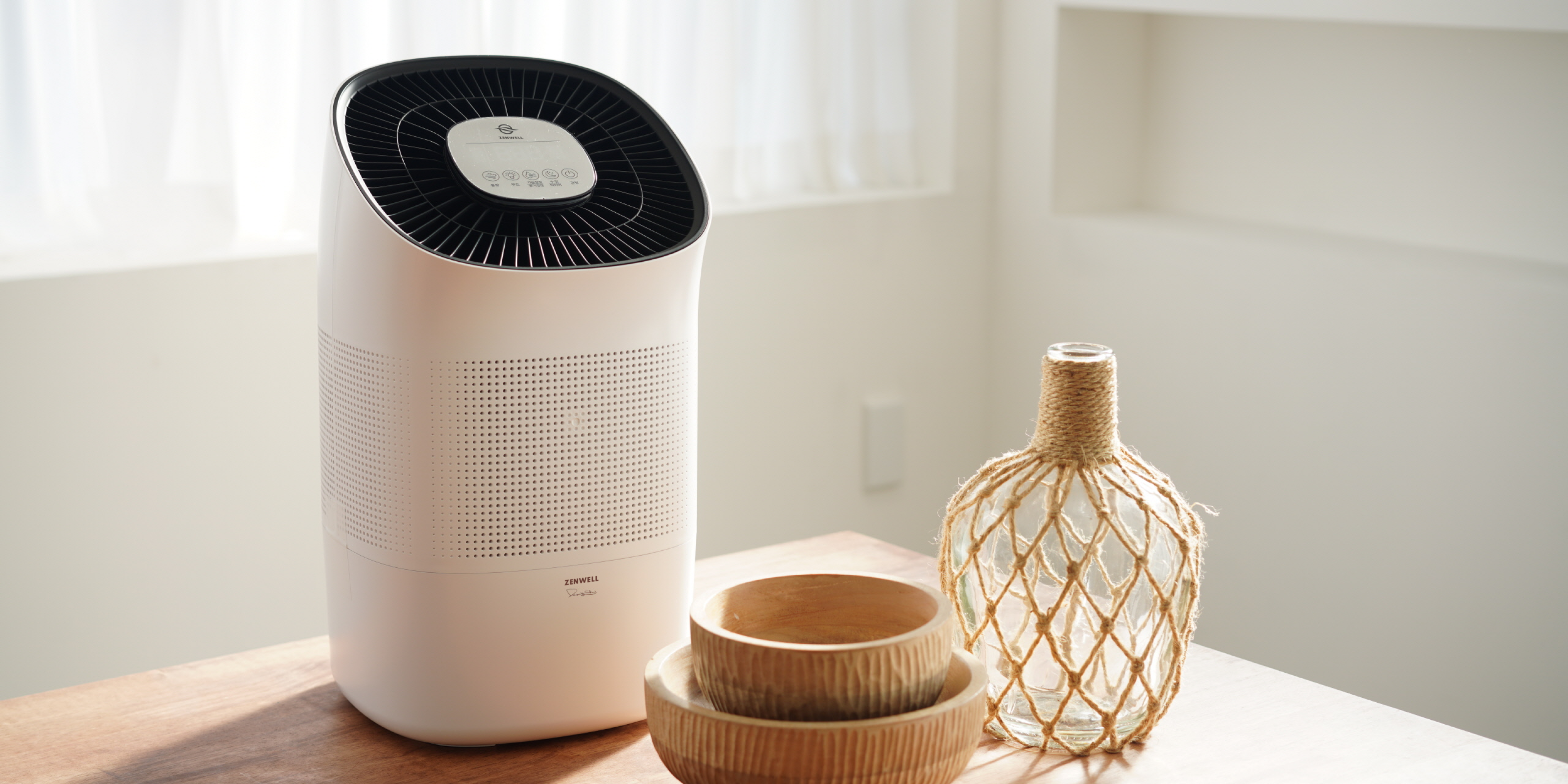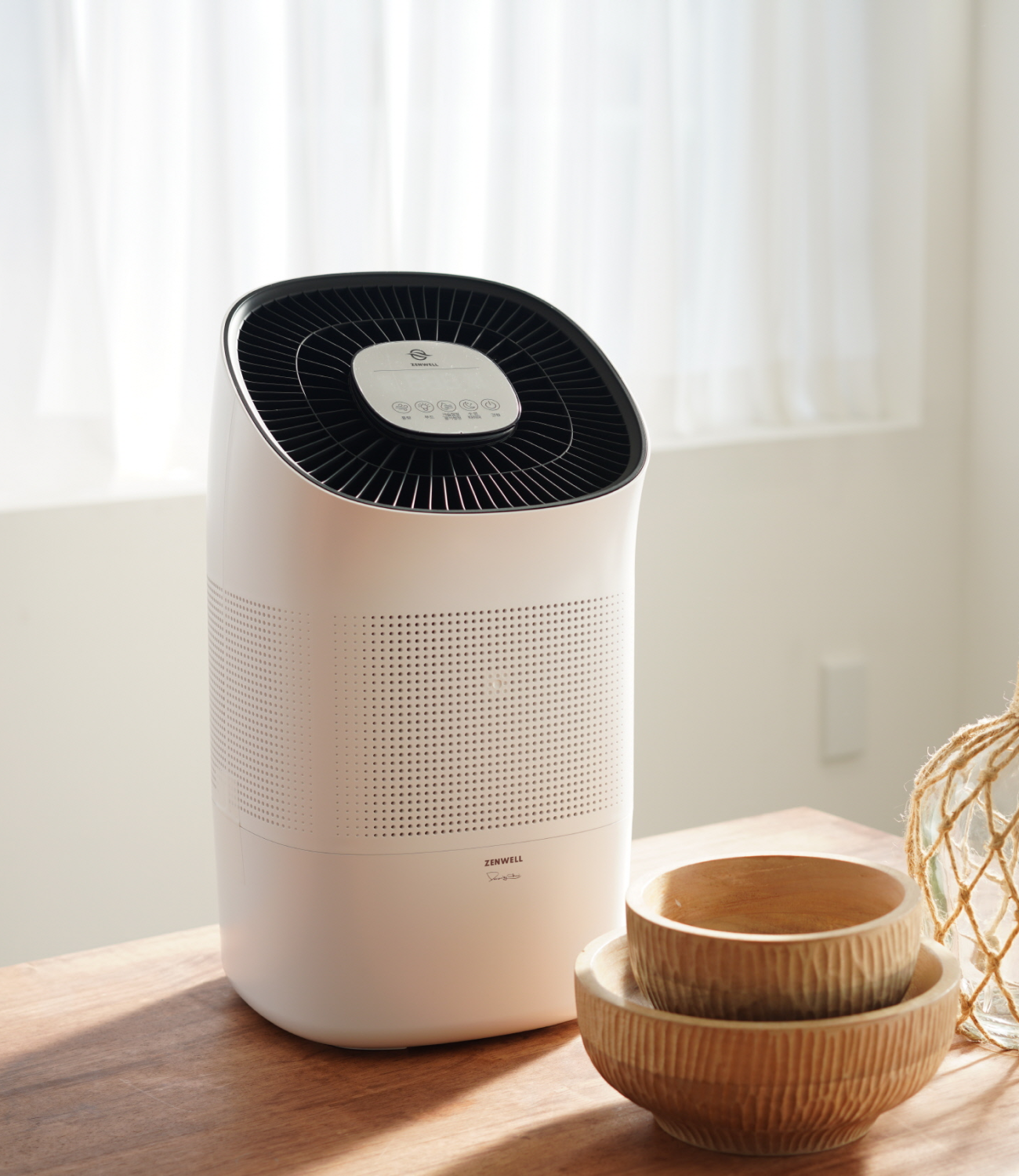 CONTACT US
We'd love to hear from you
MESSAGE US
Questions, comments, or concerns?
Humidifier FAQs
Answers to frequently asked questions about our humidifiers.
Is Zenwell's humidifier safe to use in a baby's room?

For sure! Our humidifier is safe to use in a baby's room. It has been designed with the utmost consideration for safety, and we have taken measures to ensure that it poses no harm to infants or children. You can confidently use our humidifier to create a comfortable and healthy environment for your baby's room.
There is no visible steam coming out of the humidifier, is it still functioning properly?

Natural evaporative humidifiers produce extremely fine water particles that are not visible to the naked eye. The effectiveness of humidification is higher in spaces with higher temperatures and lower humidity levels. Conversely, as the humidity in the space increases, the humidification capacity decreases.
Does my humidifier have an automatic humidity control feature?

Zenwell humidifiers have developed an automatic operation sensor that allows real-time monitoring of humidity levels. In Auto Mode, if the current humidity exceeds 62%, the fan automatically stops, and when the humidity drops below 60%, it restarts again. This helps prevent excessive humidity and maintain a comfortable environment.
Zenwell has developed its own low-noise motor, ensuring that the humidifier operates at only 21.6dB in sleep mode. This level of noise is quieter than a library. However, the actual perceived noise may vary depending on the usage environment.
Does the room get colder when using a humidifier?

No, using a humidifier does not make the room colder. The humidifier adds moisture to the air, which can help alleviate dryness and create a more pleasant environment.
Can the humidifier filter be washed and reused?

The humidifier filter can be washed and reused regularly as long as it remains undamaged. However, it's important to note that over time, the filter's efficiency may decrease due to wear and tear. For optimal performance and hygiene, it is recommended to replace the filter at least once or twice a year.
Can I use a washing machine to wash the humidifier filter?

Yes, you can. To clean the humidifier filter, it is recommended to place it inside a laundry net and wash it separately. Please use regular laundry detergent for this purpose. Please make sure to wash your hands before handling the humidifier filter.Handling the filter with unwashed hands can lead to bacterial contamination, resulting in unpleasant odors. After washing the humidifier filter, there is no need to dry it. Simply shake off any excess moisture and it can be used immediately.
Should I wash the humidifier filter before the first use after purchasing?

It is advisable to wash the humidifier filter before the initial use to remove any dust or debris that may have accumulated during storage or transportation. After the initial cleaning with dishwashing detergent, soak the humidifier filter in clean lukewarm water for approximately 10 minutes. Then, rinse it thoroughly with running water before using it.
Can I boil the humidifier filter?

Boiling the humidifier filter is not recommended as it may cause damage to the filter and affect its performance. Instead, it is recommended to clean the filter using bleach, baking soda, or dishwashing detergent.
Can I purchase replacement filters separately?

Yes, please visit the official Zenwell website to find and purchase replacement filters.
Air Purifier FAQs
Answers to frequently asked questions about our air purifiers.
Is Zenwell's air purifier safe to use in a baby's room?

Absolutely! Zenwell Baby Safe Air Doctor is specifically designed to be safe for use in a baby's room. We prioritize the well-being of infants and have implemented rigorous safety measures to ensure a harmless experience. You can trust that Air Doctor has a built-in sensors detect real-time air quality and flash the mood light when find dust, harmful gases and other pollutants are high. Air Doctor Smart can detect CO2 level too. Air Doctor will help create a comfortable and healthy environment for your baby, providing peace of mind for parents.
Is the air filter reusable?

It is recommended to replace the air filter every 6 months based on the recommended operating time.